Recently while driving with our dog to the mountains, we had the unfortunate experience of having our child get sick. So, as any good parents would, we stopped to clean our soiled daughter. What are you to do? It was 4:30 in the afternoon, and eighty-six degrees outside. So we parked in the shade of a large building, cracked the windows, and headed for the nearest bathroom and off to find a change of clothes. We left our dog sitting comfortably, awaiting our return. Approximately forty-five minutes later, we returned to discover the police had called animal control and had broken into our car. In lieu of our dog, we found a nearly $500 fine and a ticket for a court appearance.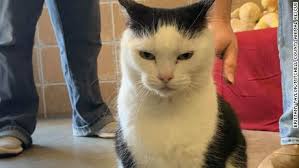 The violation on the ticket was listed as "dog in distress." Now, if I were a dog and police were walking all around me and breaking into my family car, I think I'd be a little distressed too. What good dog wouldn't be? If the police had not intervened that fateful day in July, our "dog in distress" would have happily greeted us upon our return. The ticket also cited our dog being in a car in excess of 85 degrees, though had she been in the same temperature outside of the car, it would have been perfectly permissible. And so I ask, " Should we as dog-owners be allowed to make our own judgment calls concerning our animal's well being?
Granted I know we've passed the era where dogs roamed free, off leashes, and walked with the kids around town. But have we come so far that a dog cannot sit in a car alone without the police "intervening?" We love our dog. She goes camping with us, sleeps on the sofa, sits on my lap during car rides, and plays with the kids in the yard. She was with our family when we were broadsided, survived getting "quilled" by a porcupine and has traveled coast to coast. We know our dog. We knew that she would be just fine, sitting in the afternoon shade until we returned.
After being taken from our vehicle, Shadow spent over an hour in the back of the control officer's truck. This delay caused her to arrive after the shelter had closed for the day. Therefore, we could not "reclaim" her until the following morning. Was our dog, Shadow, more distressed waiting in our car, or from being taken by strangers and held in a cement kennel over night with lots of scared barking dogs? Was she in better care for the hour that she sat in the back of the animal control officer's truck while he stopped to take other calls?
And just how does that small fortune we were charged help anyone? Certainly it did not help Shadow. No, I say that the government's time and money, and ours, could have been put to better use. How about those bad guys? In a world which demands priorities, I would say until the child abusers, murderers, rapists and drug dealers are off the streets, the police should refrain from stealing dogs from their cars. They could put their attention to matters that truly are criminal. Was my dog in any real danger? No. But I am considering changing her collar tag to include, "Property of the Fort Collins Police Department," being as clearly they feel that entitled.