CHICAGO – Chicago Public Schools are closed again Tuesday, but it's business as usual for many professionals.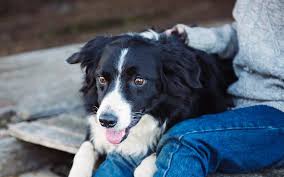 With the wind chill dipping a record 40 degrees below zero Monday, the National Weather Service has deemed any outdoor activity dangerous. Chicago, known to many as the Windy City, is also known for being one of the most dog-friendly cities in the country. So what happens when weather and pets collide?
Dr. Robyn Barbiers, President of The Anti-Cruelty Society in Chicago, says every breed handles the cold weather differently. "A small Chihuahua with short hair is not going to tolerate the cold for as long as a Husky would, that has a thick undercoat." And even though some dogs like Huskies, may appear to be having fun out in the snow, Barbiers warns you have to act as the parent because like a child, dogs may not notice or even care that they are experiencing frostbite. "It's a little harder to tell on them because of the fur coat. If you see their color going from bright red then turning to a pale color, and it's very sensitive, then you probably have a case of frostbite. You should get your pet to a warm environment and go to your veterinarian immediately, don't try to treat it at home."
Denise Ardizzone Manages Chicago Dog Walkers . For the first time in 14 years, they closed their doors Monday. "We have 65 dog walkers and half of them do the route by bike year round. We were very concerned about frostbite, and we were also concerned about the safety of the dogs," she said. When walking your dog, Ardizzone recommends a coat, especially for smaller breeds. She also suggests booties or Mushers Secret wax for their paws.
And for outdoor pets, Barbiers says be sure they have fresh, non-frozen water and adequate shelter. A dog or cat house is ideal, but she adds even an insulated cooler will do the trick if you can't provide a pet house. She also points out that cats do crawl up into car engines that are warm, "so if you park outside, it's always good to honk your horn or bang on your hood before you start your car up when it's cold."
Despite what many residents in Chicago are calling "Chiberia," Barbiers and her staff all made it in on time Monday. "We have animals to care for, we have to come in!"
Ardizzone says they have a plan in place and it's back to business on Tuesday. She was relieved when many of her clients were in support of Monday's closing. "Because everyone just wants the best for their animals and the people who care for them."