If you are looking for a public place you can take your dog in Chicago that it can run free from a leash you might consider the Montrose Dog Beach. This is a great place for your dog to play in the water and get plenty of exercise.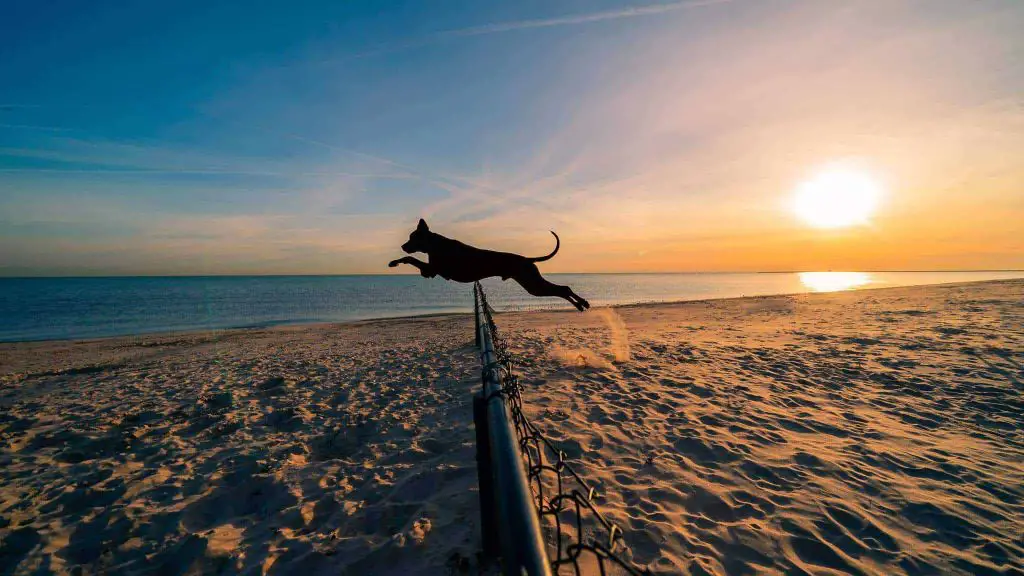 The Montrose Dog Beach is located at Wilson Avenue at Lake Michigan in Chicago. One thing to keep in mind is that you need to have a permit to take your dog to any 'friendly' dog area in Chicago. A permit costs $35 and $15 for additional dogs. You can buy most permits from most veterinarians. If you do not have a permit at the beach or any other park for dogs you will be fined.
The Montrose Dog Beach is a busy place with plenty of children and other dogs. You should be aware there are not any fences on the beach if you take your dog off of the leash. The beach is near bike paths, joggers, skaters, and bicycle riders.
The Montrose Dog Beach is very busy but you should keep in mind there are hazards that can harm your pet. The hazards include, but are not limited to dead fish, garbage, broken glass, fish hooks, and more. The best way to check out the beach is by walking your dog around before you take off the leash. This will allow you to examine the area prior to letting your dog run around the area.
One thing to think about when you take your dog to the Montrose beach is that it does have waves and they can be dangerous, even to the best swimmers. If you are throwing toys into the ocean be sure they float. The best things to take with your for fetching are tennis balls. These are things your dog can actually retrieve and won't get lost at the bottom of the ocean. You don't want to be accused of throwing trash and items in the water.
When you go to the Montrose Beach in Chicago you should be sure your dog remains on the leash until your dog's paws hit the sand. If you let your dog off the leash in the parking lot, on the rocks, or any other area other than the sand you will be ticketed.
The Montrose Dog Beach is an excellent place to take your dog to go play and get exercise. You can free your dog from the leash and let it run along the beach and play in the water. When you bring your dog to the dog beach, don't forget a towel, water and a bowl, a first aid kit, pick up bags, a fetch toy, and sunscreen for your dog. You can also buy life jackets designed for dogs if your dog is not a great swimmer.