While they're commonly what is seen on TV, using your dog's collar for holding on to the leash is not the best for your dog. Has your dog ever tried rushing over to play with another dog or to chase after a cat? Now imagine how that collar will feel around their neck as it suddenly pulls against their throat, not exactly ideal. 
Harnesses are designed to securely hold your dog without putting pressure on sensitive areas. One of the most popular types of harness is the step in harness, which as the name suggests is designed for your dog to step into with its front legs before being secured around its back, which makes for a safe and secure hold.

To try and help you find the right step in harness and hopefully reduce the number of dogs suffering from collars choking them in the world, we've put together a list of our favorite step-in harnesses.
Best step in harnesses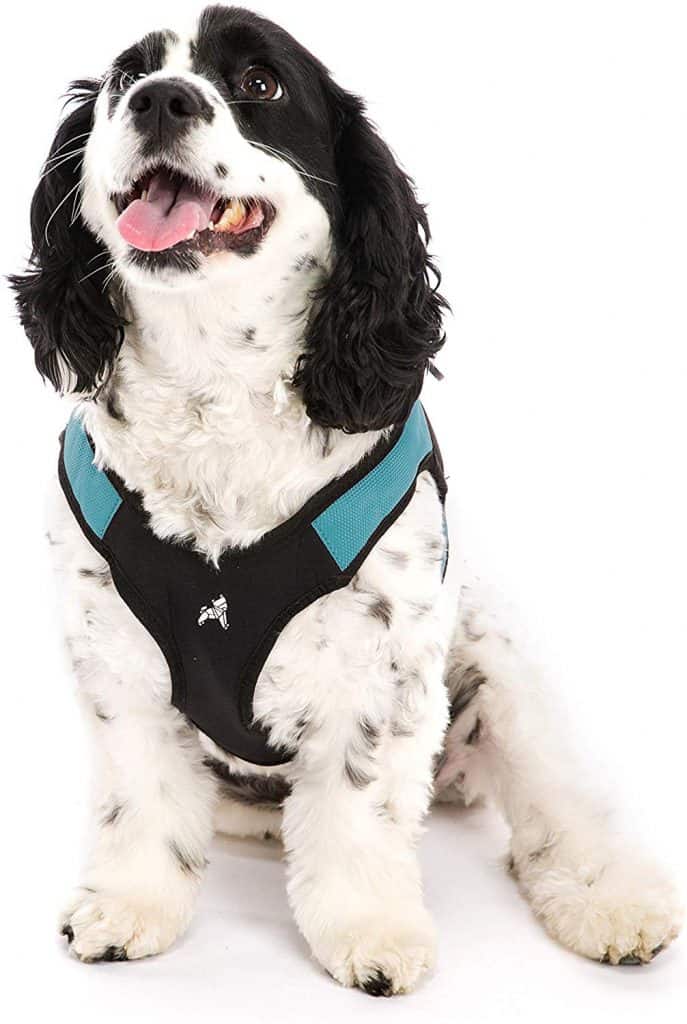 Great for smaller dogs (up to around 35 lbs)
Can be adjusted to fit tightly around your dog to avoid them escaping without being too constrictive
Padded shoulders to avoid hurting your dog when they try to run off
The buckles are made from the same material as seat belt buckles, so are lightweight and strong
Can be machine washed (on cold)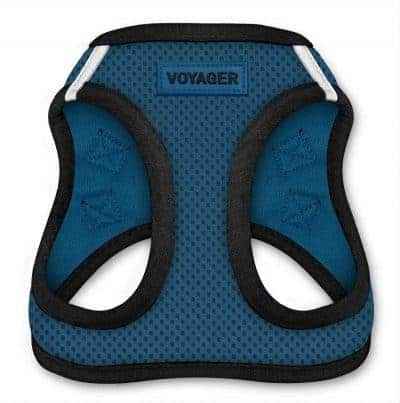 Has two reflective bands near the neck (we feel these could do with being a bit bigger).
Made with a soft, breathable air mesh to allow your dog to wear it all year round.
Uses velcro and a plastic buckle on the back to make securing the step in harness quick and easy.
Double D-rings on the back for securing the leash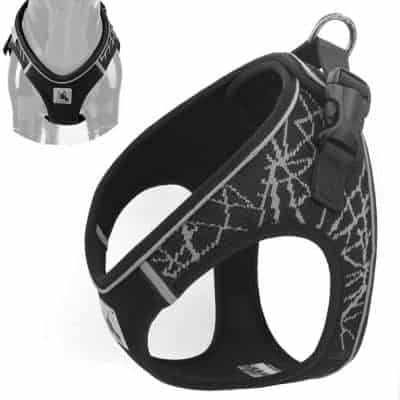 V-neck design to ensure that your dog doesn't get choked when they try pulling away
Reflective band around entire harness
Uses both velcro and a buckle to secure the harness
Padded material to ensure your dogs comfort
Suitable for dogs up to 30 lbs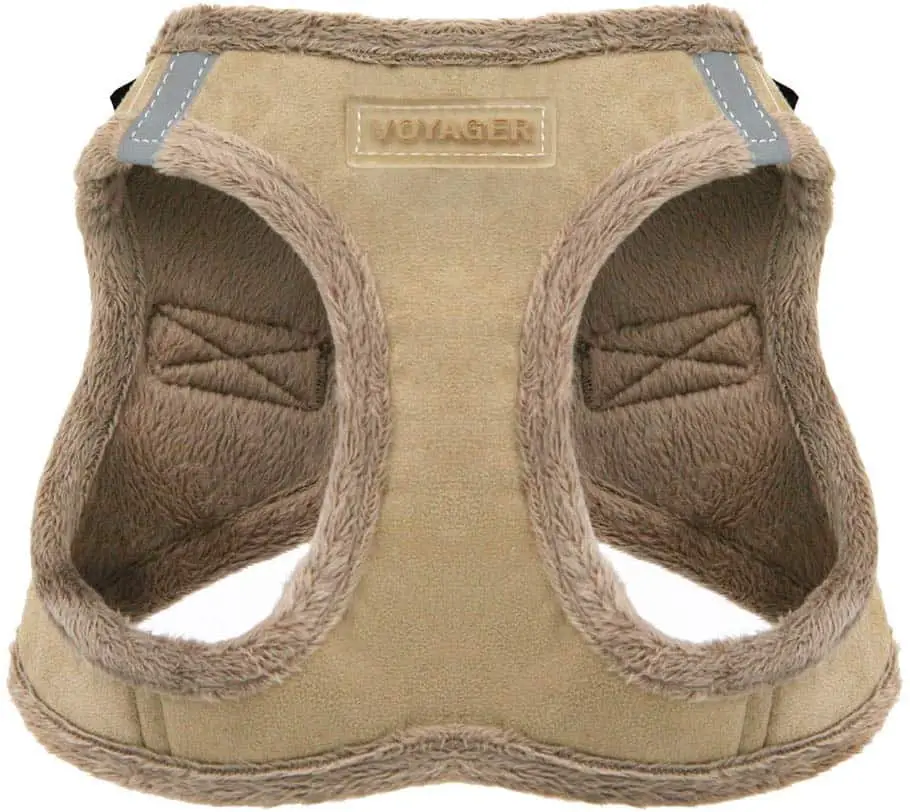 Similar to the Voyager Step-in Air Dog Vest Harness but with faux fur interior and lining for a bit more warmth for your dog on those colder mornings
Suitable for dogs up to around 30 lbs
Has velcro and a buckle for securing
Double D-ring on the back for securing the leash to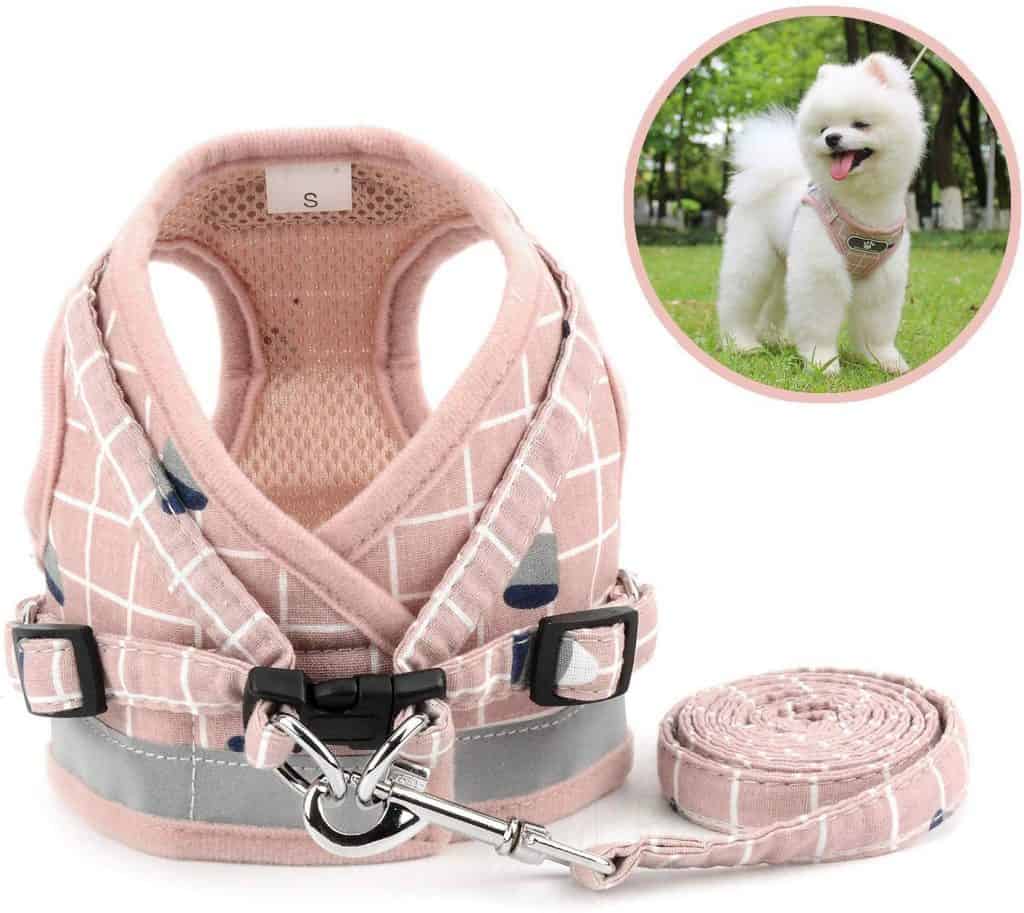 Comes with a matching leash
For small dogs, only up to about 22 lbs
A reflective stripe the whole way round 
Buckle with two straps to allow it to be adjusted to fit snugly and comfortably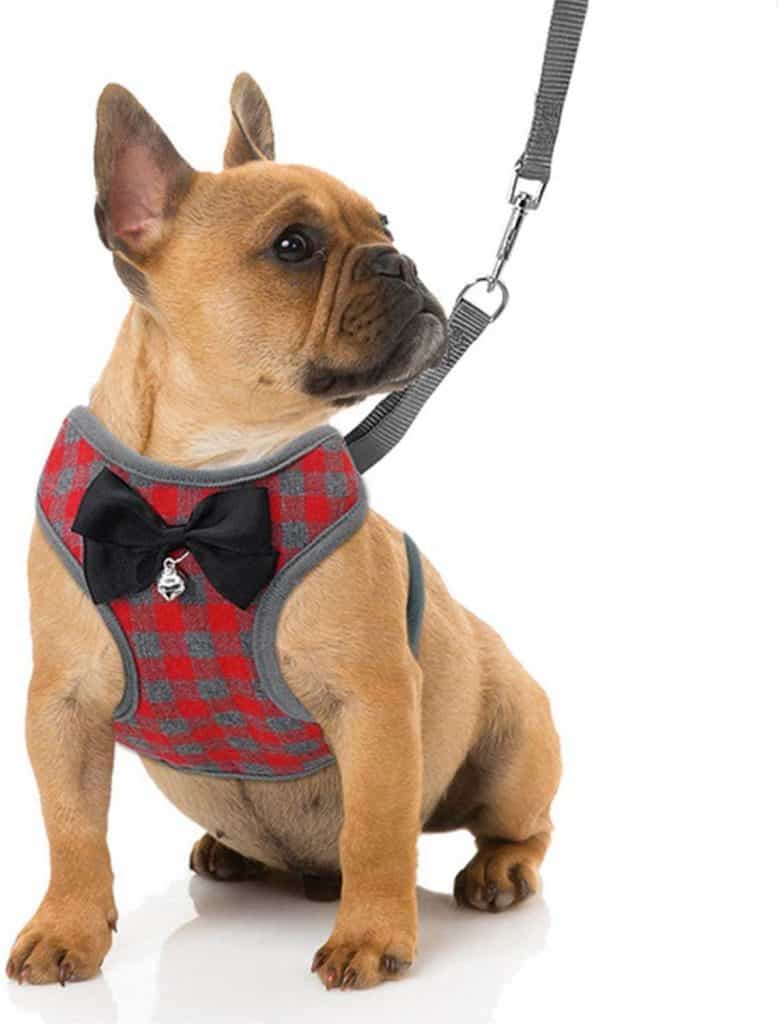 A bow-tie and plaid… new we say more
Suitable for up to around 25 lbs
Uses a mesh fabric to keep your dog comfortable in warm weather
Final Verdict
Getting a step in harness is a great way to ensure that if your dog pulls on the leash they aren't choking themselves or potentially damaging their throat. Hopefully one of the above will perfectly meet your needs and will suit your furry best friend!